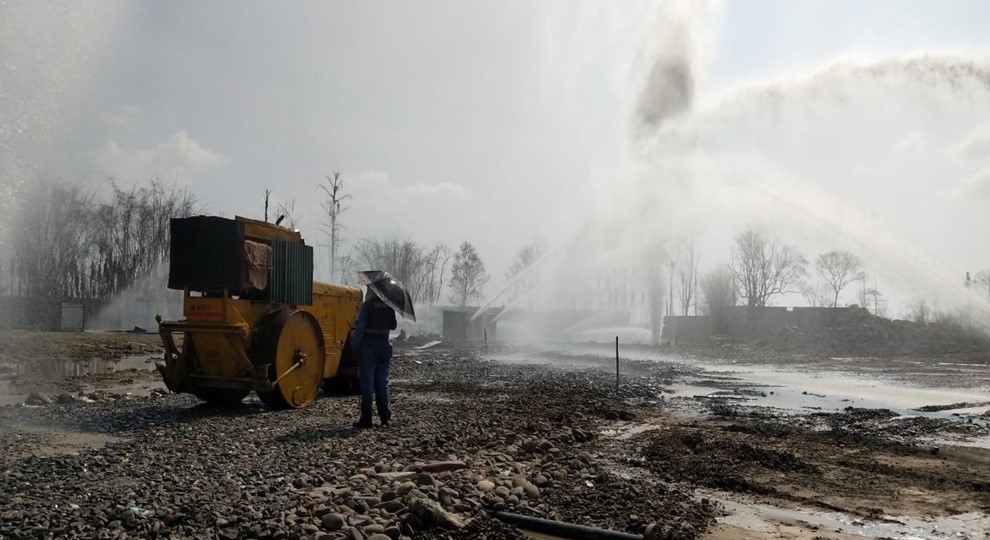 GUWAHATI: Experts engaged in the Baghjan well capping operations had to take the safety route to remove the blowout preventer (BOP) stack from the well head, after successful placement, because of a snag while fixing the studs on the BOP, Oil India Limited (OIL) sources said on Monday.
"However, while the BOP stack alignment job was underway to insert the studs, one of the two bull lines connected with the Athey Wagon, which was lifting the BOP stack, came out from the socket owing to impact of excessive heat," a statement from the central PSU, said.
"From the safety point of view and stability required for alignment of the BOP stack on the well head, experts decided to safely remove the BOP stack from the Well head. Operations will resume after carrying out necessary rectification jobs," it said.
Sources said the BOP has been kept in a safe place near the well site. This was the second attempt to install the BOP on the well head. On July 31, the first attempt to cap the well failed after the Athey Wagon toppled and had to be repaired at the OIL workshop in Duliajan.
BOP is a type of safety equipment designed to prevent uncontrolled flow of crude oil and natural gas from wells.
It may be mentioned that a team of experts and technical personnel from the central PSU have been engaged in relentless efforts to cap the well for over two months now amid hurdles and hitches.
Three experts from Singapore-based firm, Alert Disaster Control, had also sustained minor burn injuries while removing a spool from the well head on July 22 last.
Source: The Shillong Times