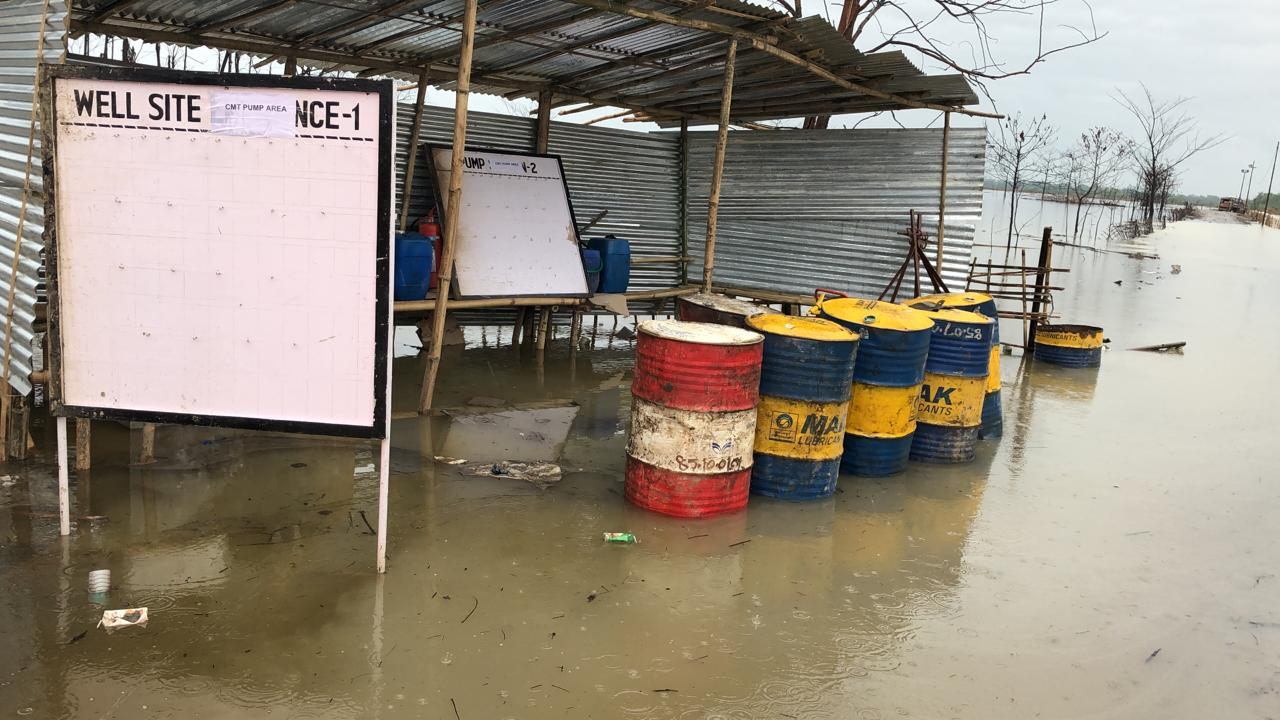 GUWAHATI: Capping operations at the Baghjan gas well site of Oil India Limited (OIL) on Sunday continued to be hampered by floods and incessant rain over the past few days, an official statement said.
All connecting roads to the site in Upper Assam remain submerged in flood water restricting vehicular movement.
Worse still, the water level of the Dangori river continued to rise and the reverse flow of the Brahmaputra river water into Maguri Beel, a wetland close to the site, has submerged the Baghjan area.
"Approach road to the site, equipment staging area and debris lay down area are all still submerged in flood water. Only security and fire personnel are stationed at the site," the statement said.
"Both the pump stations at Dangori river bank also remain submerged," it said.
OIL sources also said that a technical team comprising OIL officials and experts from an overseas firm were preparing to draw the next course of action keeping in view the overall safety of men and material.
The public sector undertaking had initially set a July 7 deadline to control the fire that has been raging since June 9 followed by a revised mid-July target.
However, with rain and floods disrupting operations and upsetting schedules for three consecutive days now, the authorities would have to draw up a new plan to conclude the operations.
Source: The Shillong Times