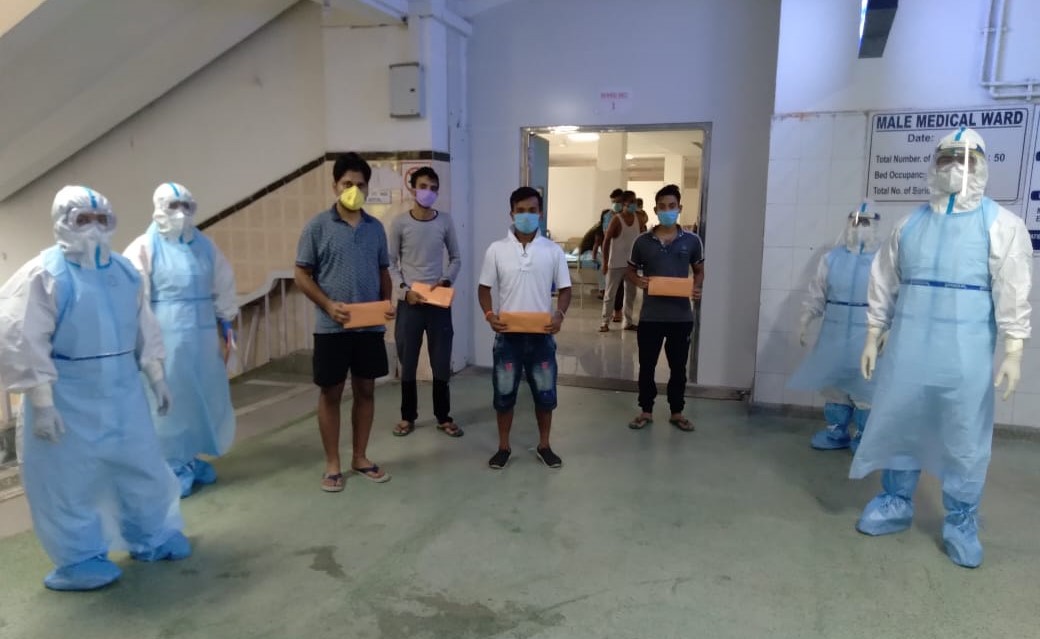 GUWAHATI: The Northeast Frontier Railway (NFR) has provided two COVID Care facilities for treatment of patients.
NFR has provided 120 beds of its Central Hospital at Maligaon to be used as a COVID Care Centre for treatment of COVID positive patients from July 5. More than 85 COVID positive patients have already been released from the hospital after they were provided with necessary medications and their test results were found negative.
At present about 40 COVID positive patients are undergoing treatment in this COVID Care Facility. The first batch of medical team of COVID Care  Centre, N.F. Railway Central Hospital, Maligaon has gone for 7 days of institutional quarantine after successfully completing their 7 days' duty at COVID CARE CENTRE.
Rangiya Division of NFR has also operationalized a 24-bed COVID Care facility at the Railway Hospital in New Bongaigaon and has commenced treatment of COVID +ve patients from yesterday.
These facilities are in addition to 315 Covid Care coaches made by NFR as per guidelines provided by the Ministry of Health, which will be provided to state governments as per their requirements.
Source: The Shillong Times